Ha Long Bay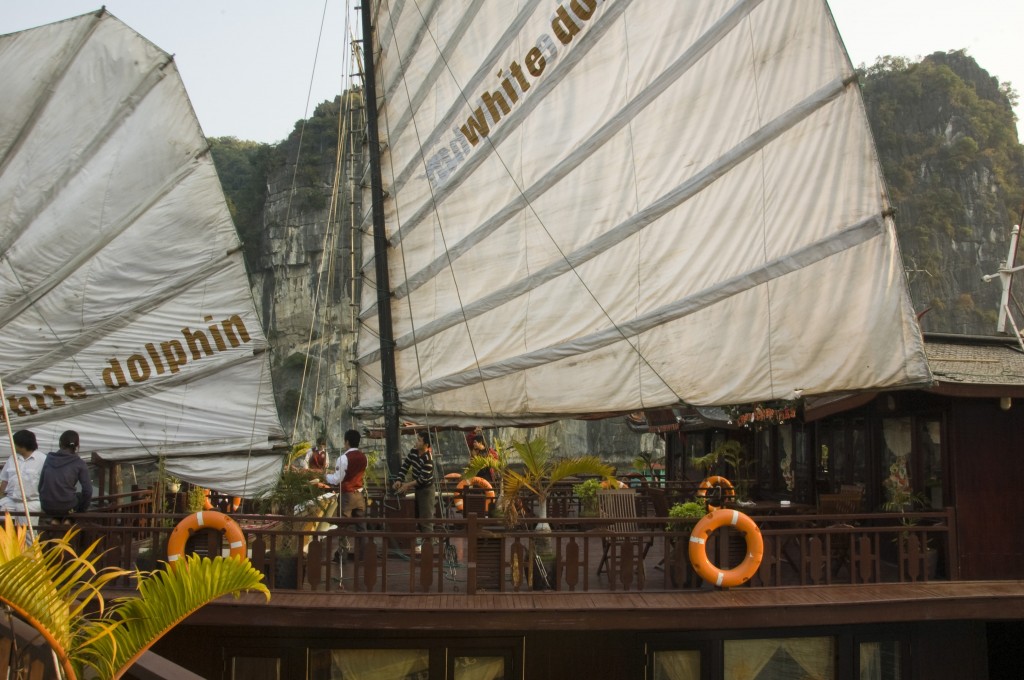 White sails on the White Dolphin.  We were lucky enough to have an entire junk for just me, my mom, Vida and Fritz.  We certainly didn't expect that, but it was definitely a pleasant surprise.  Especially since we only paid USD235 per head for a 3 day, 2 night cruise for New Year's Eve which included full board.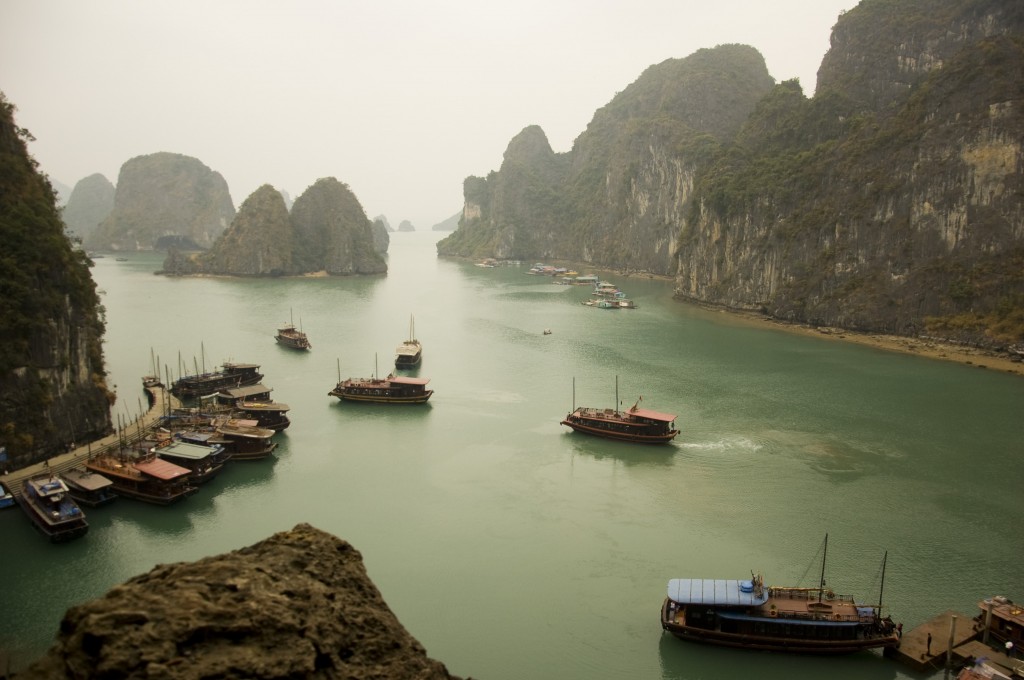 The tour included several sightseeing stops, such as this one which gave us a breathtaking view of the bay.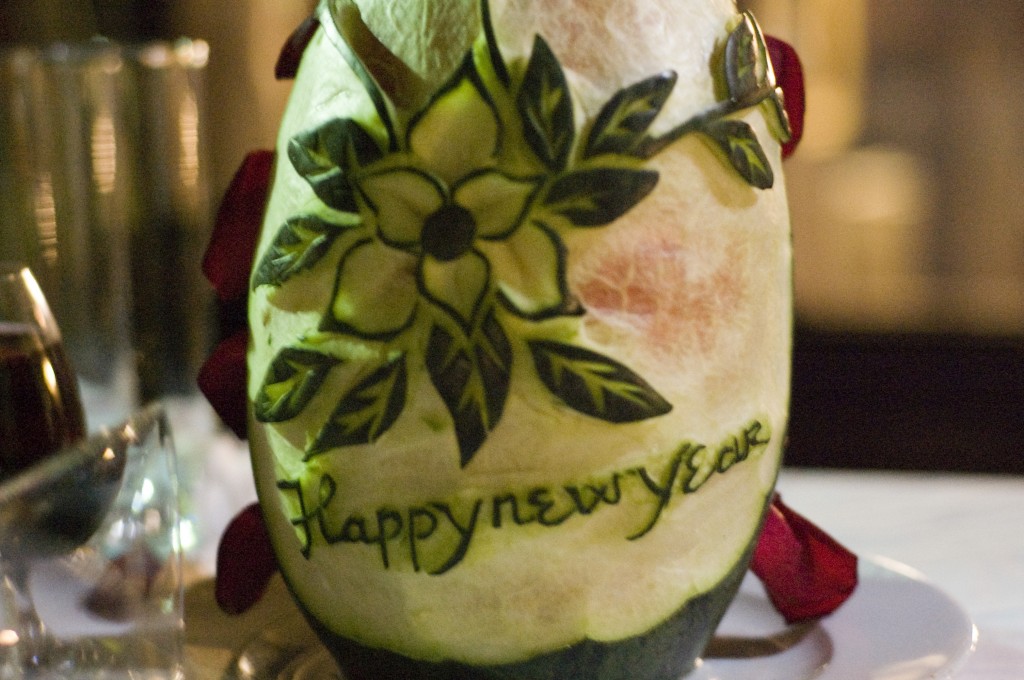 Aside from the really great Vietnamese food, our dinners onboard the White Dolphin were always made more festive with these unique lamps that our cook would carve by hand out of a watermelon rind during the day.
Another highlight of the cruise was a serene sampan boat ride through the bay to visit a floating village.  It's amazing how people could live out there so far from the comforts of modern technology. I'd go nuts without at least my 3G enabled cellphone…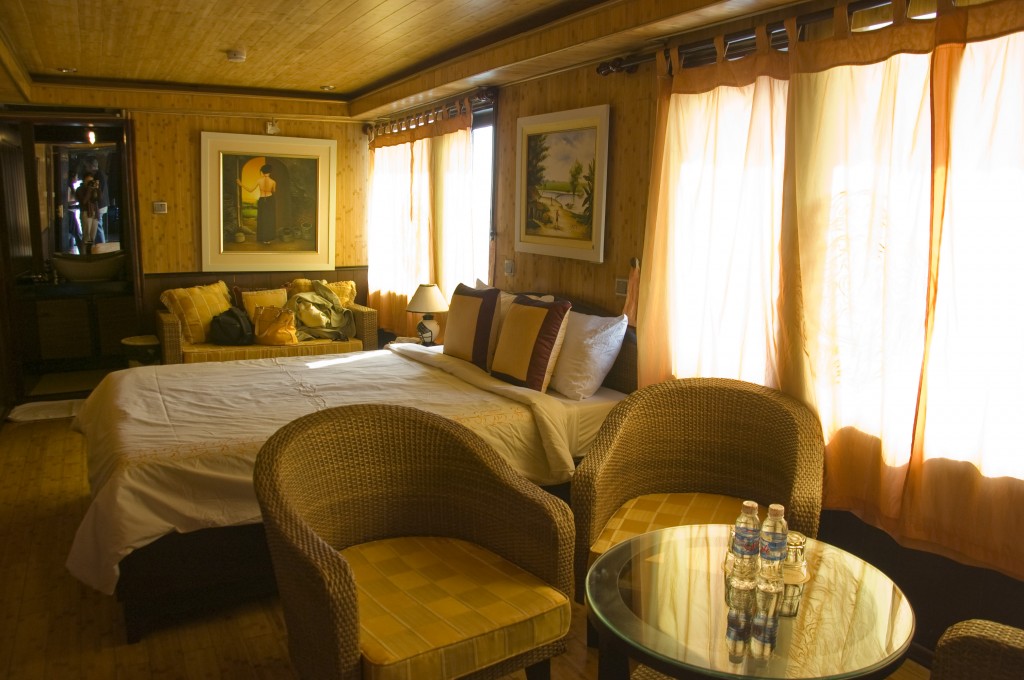 The best part about being on a cruise is being able to head straight to the comfort of your rooms after going around sightseeing.  This particular room even had a Whirlpool in the bathroom.
Part of the activities included in our package was a visit to the Amazing Cave with its interesting stalagmite and stalactite formations such as this one which resembles Ho Chi Minh if you look closely enough.
3 Responses to "Ha Long Bay"
Leave a Reply
You must be logged in to post a comment.